Save the date Friday, May 8, 2015 for Wingspan's annual
Power of Love Gala at the Marriott Northwest.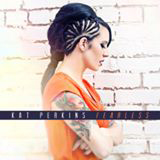 Our event includes games, silent and live auction, dinner and entertainment.  Teaming with our Glee Club members this year for our event, vocal powerhouse KAT PERKINS, the daughter of a music teacher, has been singing, dancing and performing for as long as she can remember. She has performed and recorded music as a solo artist and with numerous bands.  In 2014 she was a top 5 finalist on NBC's The Voice, coached by Adam Levine (of Maroon 5).  "Fearless" marks her debut solo release, and it hit #5 upon release on the iTunes charts.  She was featured in Rolling Stones Magazine in October, 2014 and in November 2014 was on the cover of Edina Magazine.  Nanny by day, KAT is often referred to as "the rockin' nanny."  Individual tickets to the gala are $100, and sponsorship options range from $300-$5,000.  Contact dgray@wingspanlife.org for more information.