Employee Appreciation Awards
The Beryl Wolney Award was named after a woman who worked at St. Ann's Residence for many years. The women there cherished her as a beloved friend; there was no one they respected more than Beryl. She was a role model to all of the staff and a very humble person--a kind and loving friend to everyone. Beryl lived a life of service to others and that is where she found her joy in life.
This year's recipient of the Beryl Wolney Award is Lori Mason from our Oakland home. Lori Mason joined Wingspan in October of 2012 and is an established House Coordinator with a wonderful reputation. She leads and serves Oakland House with quiet dignity, grace, compassion, efficiency and a high level of attention to detail. She takes pride in making the house a home, and the house has always looked lovely inside and out. Staff seem to always be actively engaged onsite. Lori is competent, responsive, and models Wingspan's core values. A shining example of above-and-beyond team spirit was her willingness to volunteer to sit in the dunk tank for Wingspan's carnival 2018. It was a thrill not just for the Oakland clients, but for other participating clients as well. Lori does her best to keep the clients of Oakland engaged in many different activities. She is fully invested in their physical, mental, and social well-being.
In the past year, Lori encouraged Laura Green and Pat Haviland to participate in Spoken Word & Poetry Club and in French Club. It was an amazing experience for both ladies and brought out the best in them. Laura fully participated in French Club—to the delight of her grateful family. The rainbow that she painted during the art lesson night turned out to be a very timely piece of work during her dad's stay in hospice. Laura also worked through some of her grief through conversation in Spoken Word and in her written work.
Laura's family treasures the Spoken Word and Poetry Book. The family has made generous donations and has emailed messages of praise for Wingspan to family and friends—encouraging them to donate as a result. Pat has always loved poetry--particularly rhyming, and the Spoken Word & Poetry Group offered a wonderful opportunity to advance her writings. She fully participated and expressed appreciation for the ability to be in the club. She also participated in French Club and was a delightful addition to class. Although Pat was reluctant to get involved in activities in the past, Lori's encouragement was key to Pat's newfound success. During French Club, Lori and her staff were very encouraging. On music night, Lori danced with her ladies and with others…modeling the desired behavior and coaxing the shy ones to enjoy the moment. Lori is respected by her peers and is always willing to offer helpful suggestions. Thank you, Lori, for your dedication and for being a shining example of love in action.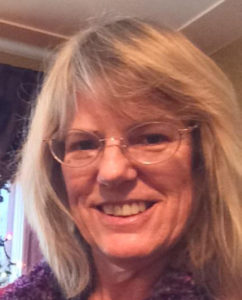 Employee of the Year: Sewunu "Deji" Samuel - York Lane: Deji joined Wingspan in February of 2015. Deji continues to grow and display all of Wingspan's core values each day he works. Throughout the past year, Deji has shown his compassion and understanding of all the clients at York Lane while dealing with a stressful environment. Deji has put in many long hours and is always willing to come in on his days off to lend a hand. He has devoted lots of his free time to helping an individual get to and from many appointments. Deji has shared his knowledge and leadership skills while helping other staff in the home problem solve and deal with difficult situations. He is always coming up with suggestions and ideas to help improve the quality of living for the individuals and staff working with them. Deji always comes to work eager with a smile on his face and is happy to be there. Thank you, Deji, for being the rock at York Lane!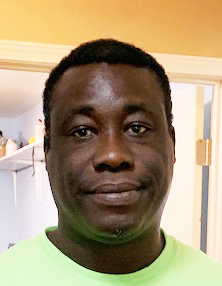 Leadership Award:  Carol Hanson - In-Home:  Carol Hanson joined Wingspan in October of 2012 and serves as the Assistant Supervisor to our In-Home Program. Carol is described as honest, truthful, dedicated, and a workaholic who notices what needs to be done and does it. Carol is willing to adjust her day on short notice to fulfill any need. She works hard to meet the demands and deadlines of her position—helping to guide and teach over 30 staff serving 63 clients, their families, case managers and guardians. She models all of Wingspan's core values, and serves with grace, integrity and a calm demeanor. She has a heart for service, is organized, works with compassion and sensitivity to client needs and moods, and steps up to serve on committees. Her Supervisor, Karen Nelson, says, "She does all this with a smile on her face, a glint in her eye and a swagger in her step. She is my Shero!" Thank you for your leadership, Carol.