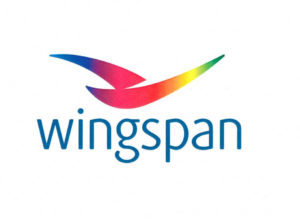 Rainbow Support Group for LGBTQ Adults With Developmental And Other Disabilities
Wingspan pioneered Rainbow Support Group in Minnesota in 2001.  Meetings are held at least monthly at our 30 East Plato Boulevard Campus in St. Paul and welcomes both Wingspan and non-Wingspan clients.
The purpose of Rainbow Support Group is to provide 1) peer support for LGBTQ persons who have developmental disabilities 2) a supportive space for education and interactive discussions regarding LGBTQ issues and topical discussions such as: safe sex, dating and intimacy, setting healthy boundaries, issues of consent, pride and self esteem, and coming out to family and friends  3) a place to feel safe, welcome, valued, and respected, 4) assistance with learning about  and accessing LGBT events, resources, organizations and locations within the community  5) advocacy and outreach through sharing stories, receiving education about key  issues, learning about cultural and social opportunities and 6) experiencing the benefits of peer support.
Rainbow Support Group (RSG) is for people with intellectual and developmental disabilities to help them be comfortable with who they are.  RSG gives them a safe, comfortable environment to talk about their issues and feelings, decide when they are ready to come out, and how to come out to other people.  It is our responsibility to help people with intellectual disabilities be safe in their exploration of their sexuality.  Participants discuss the same concerns as other gay people, but they do it in a support system that recognizes their unique perspective.
For more information, including volunteer opportunities, contact House Coordinator Deb Hofbauer at dhofbauer@wingspanlife.org.
Donate online at: https://www.givemn.org/project/rainbow-support-group5989b684164f3