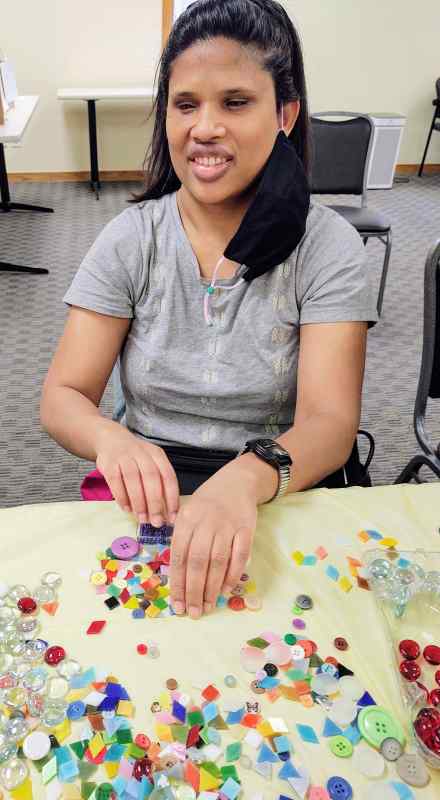 Meet Asha
Asha joined our Wingspan Family at 16th Avenue house in July of 2021. Though blind since birth, she is always open to trying new things and leads a full and busy life. Asha swims on a Special Olympics team, likes to exercise daily, and loves to do looming and puzzles. She is a natural leader and has gotten her housemates involved in doing games and puzzles together after dinner. Asha also enjoys going to the library to get books on tape. She loves to cook, reads recipes in braille, and particularly enjoys spicy food of her culture. She cooks for her housemates on Saturdays, gets input from her housemates, and adds necessary items to the weekly grocery list. She loves gardening, and last year her mom bought her rose bushes which she tends along with other flowers. Asha goes to work through her day program at Opportunity Partners.
In the Spring of 2022, Asha participated with many other Wingspan clients in two classes offered through a partnership with Compas.org. She excelled in both the Drum Circle Class and in the Mosaic Class. We are inspired by Asha and her many interests and talents.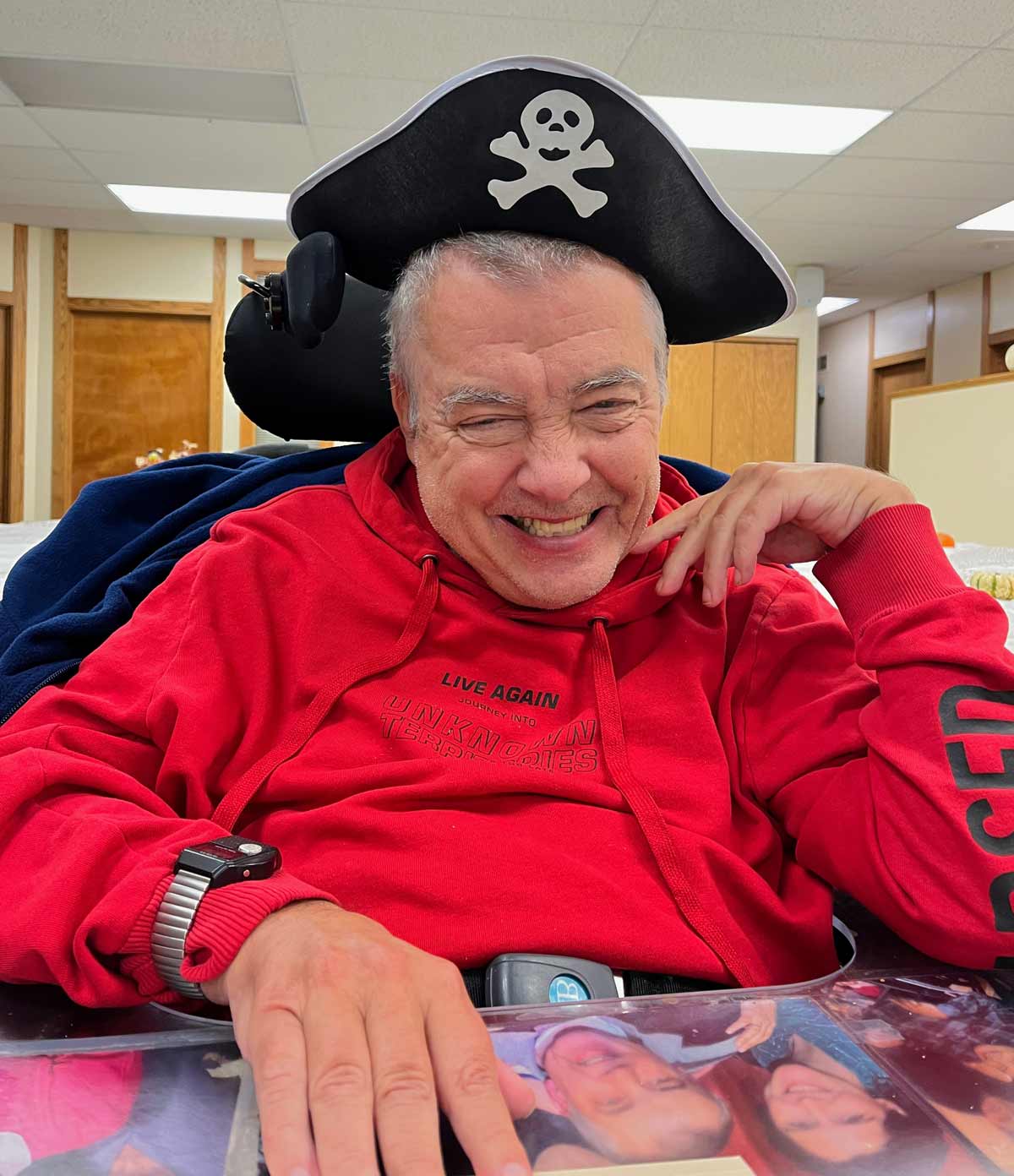 Peter is One of Many Talented Vocalists in Wingspan's Glee Club
Since 2013, more than 85 clients and staff have had an opportunity to participate. Glee Club has performed at Wingspan galas with such guest artists as Twin Cites jazz vocalist Patty Peterson, rock celebrity Kat Perkins, violinist/vocalist Gaelyn Lea Tressler, gospel virtuoso Robert Robinson, folk artist/performer Rachael Kroog, and also with vocalist/actor/arts educator T. Mychael Rambo
We'd like to introduce you to one of our charter members – Peter from our Fairview House. With his infectious smile and rich baritone voice, Peter really enjoys joining other friends for weekly sessions with our Music Director, Sean Turner. Peter's niece, Tara, who is also a musician, attended some rehearsals and performed with the group as well.
Different themes are chosen for each Fall and Spring series, often culminating in a benefit concert open to the public. Not only do members benefit from learning musical terms and a variety of songs, but the opportunity to form new friendships is an added bonus.
We are grateful for our grantmakers and individual donors who recognize the importance of our person-centered programs. In 2023 and 2024, eight multicultural music performances for clients, staff and interested guests will be made possible by the voters of Minnesota through a grant from the Metropolitan Regional Arts Council, thanks to a legislative appropriation from the arts and cultural heritage fund. We also thank the Janice Gardner Foundation for their generous support of our art enrichment programing.