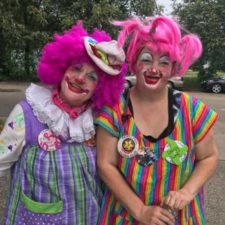 empowering
Activities
At Wingspan Life Resources, we believe that life is to be lived to its fullest. That means creating opportunities that ignite our residents' potential and encourage them to thrive. The following activities are just some of the ways we promote our residents growth.
The Wingspan Glee Club
Thanks to a special grant from the Minnesota Department of Health and Human Services, Wingspan Life Resources was able to develop a music program for our residents. Songs began to soar early in 2014 as 18 residents who expressed interest in the Glee Club began practicing for the Glee Club's debut performance at the Power of Love Gala held in early May, 2017. Their performance was met by thundering applause and standing ovations. Activities such as the Glee Club are important ways for the people we serve to build a sense of community and belonging.

Wingspan Life Resources
May 8, 2015 Gala
Glee Club Performance
"True Colors"
Directed by Tiana Malone,
MacPhail Center for Music
The Magnolia Ball
The Magnolia Ball is Wingspan Life Resource's annual formal dance where our residents can kick up their heels and dance the night away. Residents from all houses don their best party garb and are transported to a hotel where a ballroom has been transformed into a themed event.  This them was "A Night at the Cotton Club."