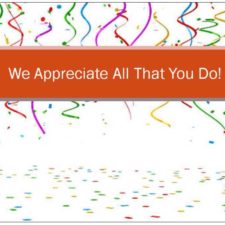 nurturing
High Flyers
Employee Appreciation 2018
The Beryl Wolney Award was named after a woman who worked at St. Ann's Residence for many years. The women there cherished her as a beloved friend; there was no one they respected more than Beryl. She was a role model to all of the staff and a very humble person–a kind and loving friend to everyone. Beryl lived a life of service to others and that is where she found her joy in life.  Floyd Robertson – 29th Avenue received this award because, he leads his team in a manner that assures that those who live there feel important, valued and loved. He brings many gifts to the clients in numerous ways. Like Beryl, Floyd embodies dedication, compassion, integrity, trustworthiness and commitment. Those qualities are always evident in the work he does. He protects, advocates for and assures that the clients receive competent and compassionate care and service. He creates an environment where dignity, choice and respect are at the forefront. We are grateful for the many gifts he gives, gifts that clearly come from his heart. Thank you Floyd for all that you do.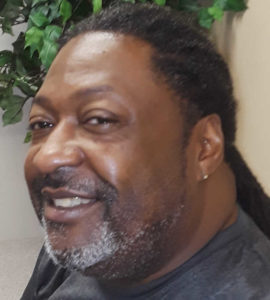 Employee of the Year: Karen Schreifels – 48th Circle. Advocate, teacher, travel companion, camp enthusiast, friend, Karen has devoted her life to helping others. She has been a permanent fixture in the lives of the women at 48th Circle since she first met the ladies in 1985 when she worked at a 98-bed inpatient facility for individuals with developmental disabilities. In 1998 the women moved into their group home at 48th Circle and Karen followed them to Wingspan as their DSP—with over 33 years of service. Karen's favorite part of her job is getting to see the individuals interact with those in the community, to experience the connectedness and to observe the wonderful relationships the ladies have with each other, a relationship that Karen has helped nurture. Congratulations, Karen!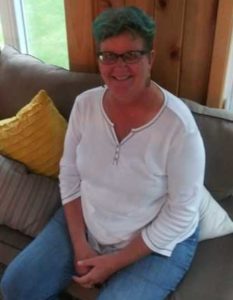 Employee of the Year: Jason Fortney – Maintenance. Jason has been a tremendous asset to the company, but especially for our newest venture of opening a crisis home known as "Harmony." Even before the home officially opened, Jason spent months going through the house, making accommodations for it to open as a crisis home, which was no easy task. He has come up with so many brilliant ideas to modify the crisis home. Jason always interacts with the clients at the home. The first client who moved in thought Jason was the coolest person at Wingspan. Jason made this individual feel special, by letting him help do small tasks and they even shoveled together. Jason's innovation and creativity are superb. If at any time an incident has occurred that puts the clients safety in jeopardy, he heads right over even if he is off work at the time the incident occurred. Jason does this all without a single complaint.Jason is always going above and beyond. If Jason doesn't know how to do something, he watches videos on his own time to learn how to do it. He works independently, demonstrates initiative, and cooperates with everyone! Thank you, Jason!